Welcome to...

Jamie's Site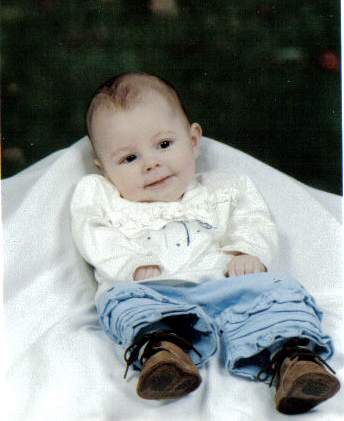 Jamie Olivia Haapalainen was born September 6, 2003. She was diagnosed with Spinal Muscular Atrophy (SMA) Type 1 at a very early age. Jamie became an angel on February 1, 2004 at 5 months of age. Please browse through her site to find out more about a very special little girl. Please sign her guestbook to let us know you were here!
Krista and Janne Haapalainen
**please note**
Unfortunately due to a large number of disgusting spam entries in the guestbook, I have been forced to temporarily shut it down instead, please send us an email and I will add it to the guestbook at a later date. Thanks KH

Jamie's little sister, Lindsay is here!!. She was born on April 5/06 .
After you are done visiting this site please feel free to visit and see pictures at


This year the Rebecca Run for SMA was held on July 9/05. We are pleased to announce that Jamie was chosen to be co-honoree with Abby Loebach! Janne and I along with Dave and Jennifer Loebach are so proud of our little angels! Please visit the website to find out more!
www.rebeccarun.com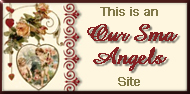 Supported by SMA Support