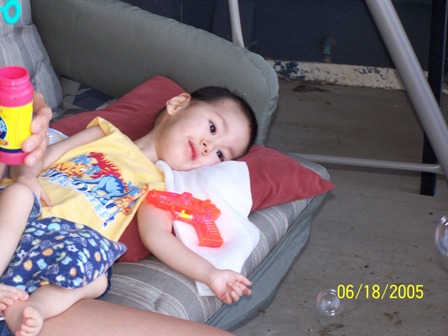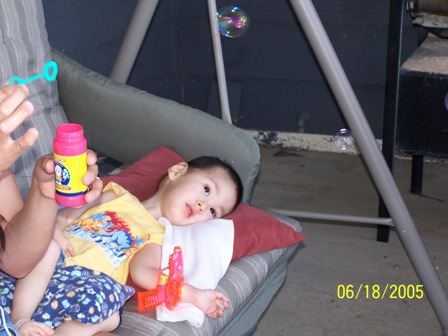 KAELAN ENJOYING MOMMY BLOWING BUBBLES! GETTING A BREATH OF FRESH AIR!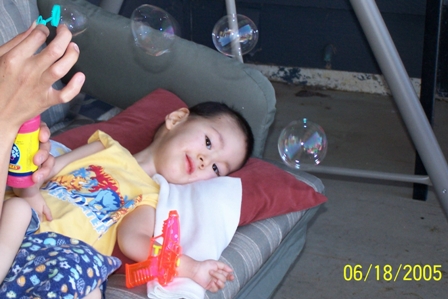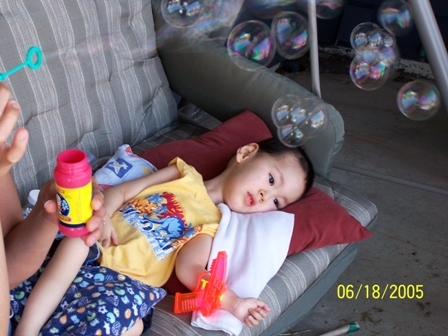 DOESN'T MY MOM MAKE THE BEST BUBBLES! NOW WE'RE TALKING LOOK AT ALL THE BUBBLES!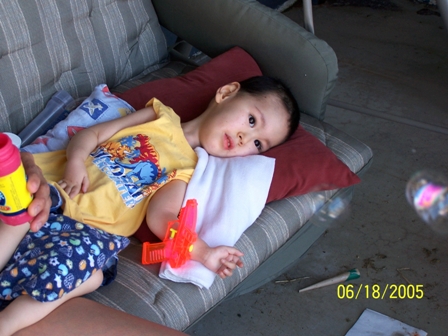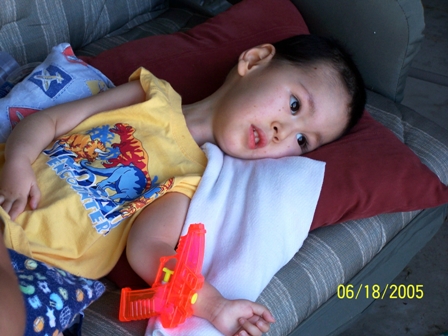 WATCHING THE BUBBLES FLY AWAY KAELAN DEEP IN THOUGHT!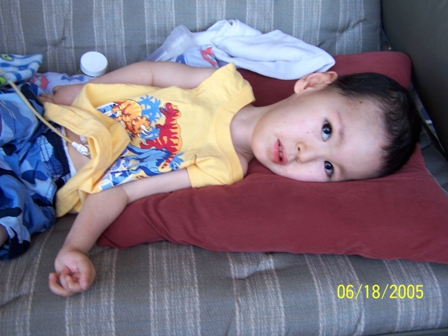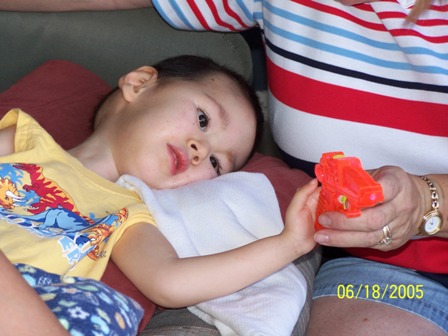 KAELAN CHECKING OUT WHAT'S GOING ON! GRANNY IS ARMING HIM WITH A WATER GUN!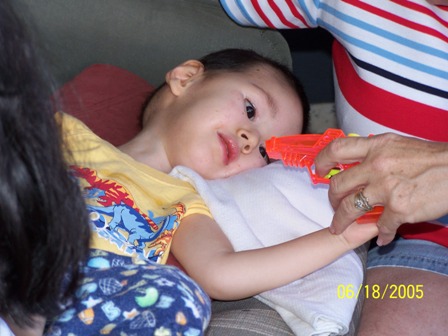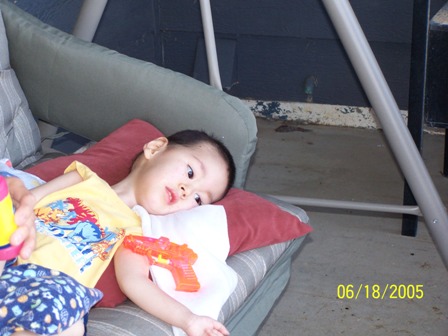 I HAD MORE FUN SHOOTING DADDY & UNCLE TOBY! OKAY I WILL GIVE YOU ALL A LITTLE REST!